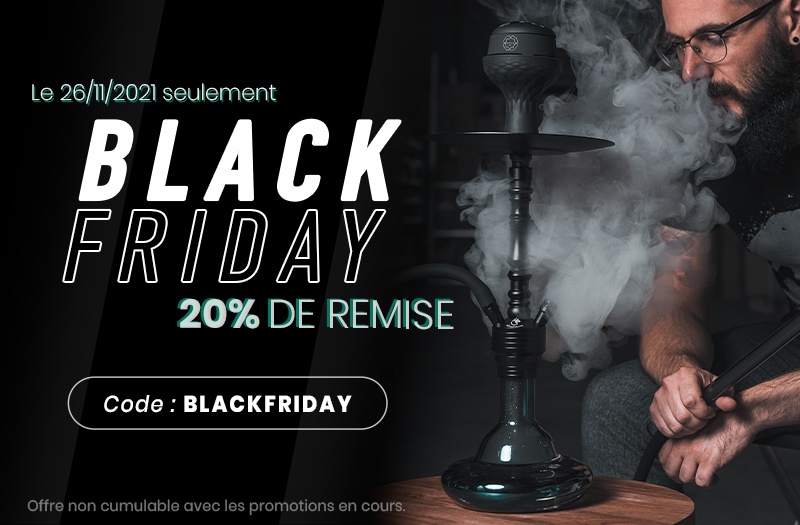 Black Friday 2021 : 20% discount on the online store DARNASHOP!
The holiday shopping season is underway! Black Friday is coming to Darnashop! All year long, we offer you the best hookah deals! With Darnashop, you are guaranteed to buy your hookah, your charcoal and hookah flavors at the best price! Start your Christmas gifts, make some splurges and buy a hookah, a hose, a hookah bowl, hookah tobacco substitute and many other hookah accessories at low prices! If you're short of ideas, check out our selection of hookah gifts for Christmas!

And for the inhabitants of the Lille area, come and discover an exclusive selection at our store in Lille. We are waiting for you! As a reminder, our store in Lille is located 2, rue du priez! We are open from Monday to Saturday from 10am to 7pm! Our team will be delighted to welcome you on site to advise you in your choice of hookah.