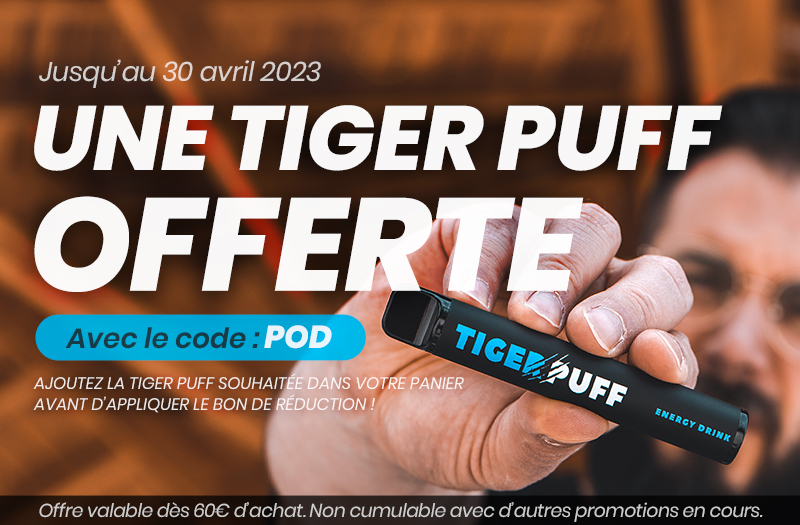 A free Tiger PUFF with any order over 60 euros!
With the return of warmer weather, you'll be able to rediscover the pleasure of walking, strolling along the seaside or driving to discover new regions! It's not always easy to bring your shisha equipment in these conditions... That's why Darnashop has decided to offer you a special spring promotion on Tiger Puff!
The nicotine-free Puff with shisha flavor
TIGER PUFF is the favorite Puff brand of shisha lovers because it perfectly reproduces the flavor of your favorite shisha tobaccos! Love 66, Hawai, Blue Ice, all the popular flavors of the hookah world are available in Puff version! Each Tiger Puff contains 800 tasty puffs without any nicotine, for more pleasure without risk!
How to use the special Puff promo code on www.darnashop.fr?
To take advantage of our special offer, it's very simple, just follow the following instructions:
1/ The value of your shopping cart must be over 60 euros excluding shipping costs
2/ Add the Tiger PUFF of your choice to your shopping cart
3/ Enter the code "pod" in the "discount code" field of the shopping cart
4/ You will then receive a discount of 8.90 euros corresponding to the value of your puff!
5/ Confirm your order and relax, we'll deliver to you within 24 business hours!